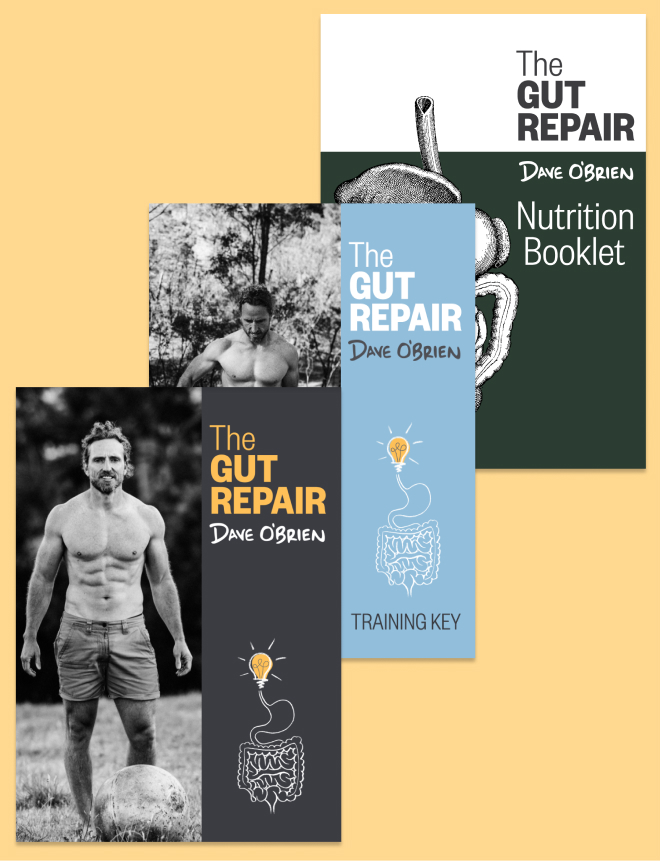 12 Week Gut Repair Journey
$3,000.00
12 week personalised program where Dave conducts an analysis of current blood markers, current microbiome state, including identification of any pathogenic bacteria or parasites, interpretation of current beneficial bacteria status and a protocol to help restore health, or maximise performance.
His protocols over the 12 weeks cover in depth supplementation, nutrition, training and lifestyle recommendations.
DESCRIPTION
Ideally suited for those experiencing long term chronic issues, particularly stemming from gut related issues. Fatigue, malaise, mood swings, systemic inflammation, digestive issues and gastrointestinal complaints are just some of the key areas addressed in this comprehensive journey spanning over 3 months. 
WHAT'S INVOLVED/ INCLUDED
12 Week Transformation

1x Blood analysis consultation

1x Stool Consultation

12 Week training program

12 Week periodised nutrition program

12x 30 minute weekly support call with Dave